Stapelia Gigantea with a fuzzy bud.
ewkaw
65
9 dni temu
eSteem
2 min czytania
| EN | PL |
| --- | --- |
| I received some cuttings of Stapelia Gigantea a few months ago. Got it planted and all I was hoping for is that it will root well and grow nicely until next season. To my surprised I noticed not only it rooted and started to look all nice and plump, but it also started to grow flower buds! Now that is a unexpected surprise! I took this photo today and this is the biggest of them. I counted 3 more smaller ones. I really cannot wait for it to open. With the dark, hairy and stinky flowers :) | Kilka miesięcy temu otrzymałam kilka odnóżek Stapelii Giganteii. Posadziłam ją jak należy i liczyłam tylko na to, że wypuści korzenie i ładnie podrośnie do przyszłego sezonu. A tu, ku mojemu zaskoczeniu, ona nie tylko ładnie się napompowała, puściła masę korzeni, ale też zaczęła produkować pąki! To ci niespodzianka! Zdjęcia robiłam dzisiaj i to jest największy z nich. Są jeszcze 3 mniejsze. Już się nie mogę doczekać aż rozkwitną. Wielkie, ciemne, włochate i śmierdzące kwiatuszki :) |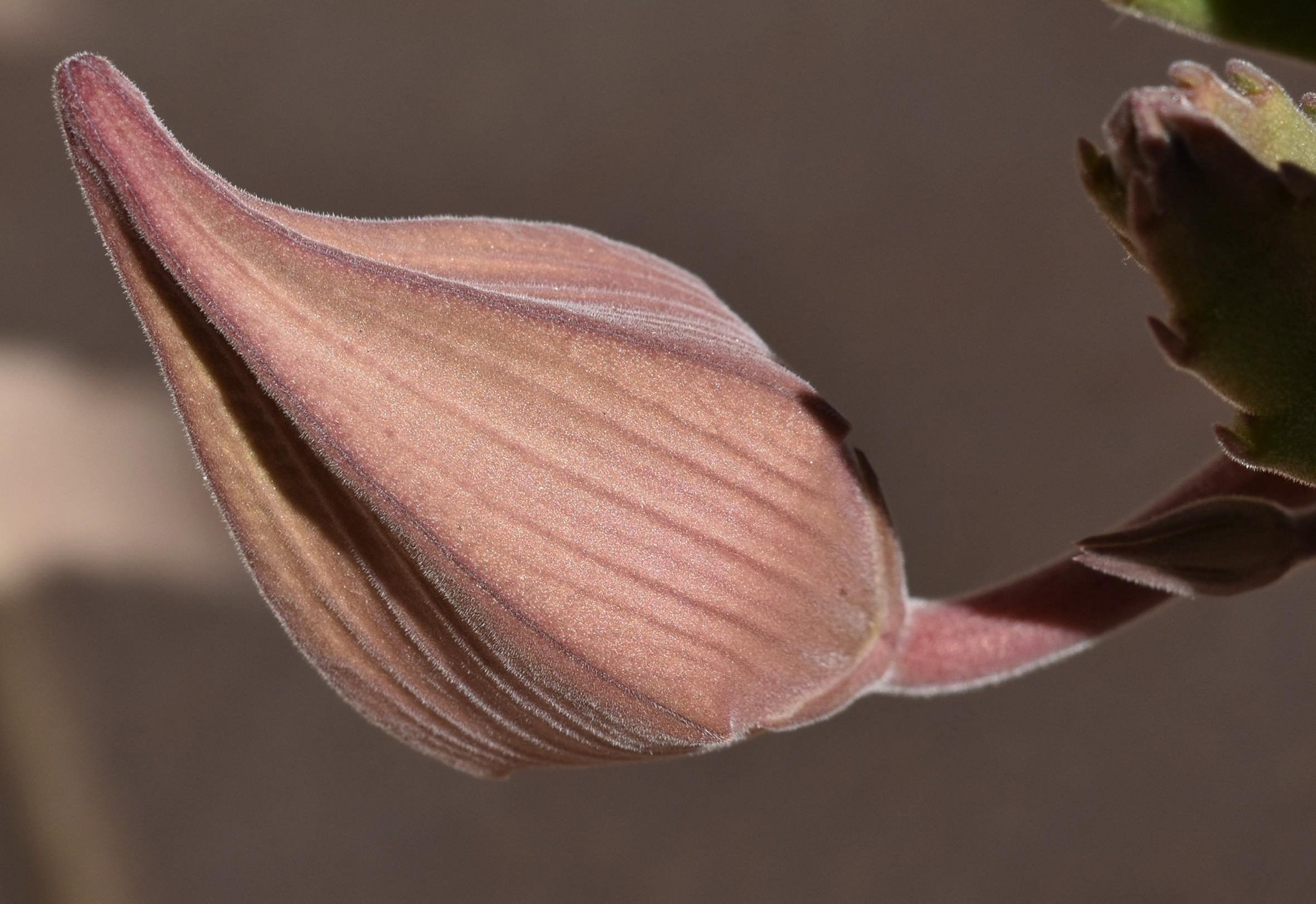 | EN | PL |
| --- | --- |
| The flower buds as well as the stem are covered in very tiny little hair that feel like so soft and nice! Like the softest suede or a newborn kitten fur. The flower should be pretty hairy inside too, but for that I still have to wait a little bit. | Zarówno kwiaty, jak i łodygi pokryte są bardzo delikatnym meszkiem. Super mięciutki, jak najdelikatniejszy zamsz, albo nowo narodzony kotek. Bardzo przyjemny w dotyku. Kwiaty też powinny być owłosione od środka, ale na to jeszcze troszkę muszę poczekać. |
Thank you @ludmila.kyriakou <3
»«
Shot with Nikon D5500 + Sigma 105mm lens
(ƒ/16, 1/200, ISO200)
All photos and text are my own.
»»-------------¤-------------««
Your posts need some push? Join @Qurator for extra exposure.

REGISTRATION AND NEW MEMBERS BONUS UPDATE
To support the project
vote for @qurator as a Steemit witness on
steemit.com, or SteemConnect
Thank you.